Estate Planning & Administration Attorney in Johnstown, Pennsylvania
It's never the wrong time to start preparing for tomorrow. Whether you are just beginning your career, starting a family, or you've reached your golden years, you can take steps today to give yourself and your family security and peace of mind as you move forward. At McKelvey Law Offices, LLC, we focus our practice on offering personalized guidance to individuals throughout Pennsylvania in the complex areas of estate planning, estate administration, real estate, and business law.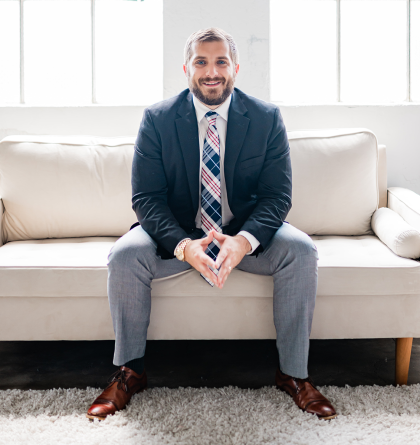 Colt McKelvey
Attorney at Law
Attorney Colt McKelvey is a native of Johnstown, Pennsylvania, and he earned his J.D. from the Widener Commonwealth Law School. Prior to law school, Colt attended Geneva College in Beaver Falls, Pennsylvania, where he graduated with a degree in Accounting. Colt worked as an accountant before attending law school.
MORE ABOUT COLT
Tonilyn Chippie Kargo
Attorney at Law
Attorney Tonilyn Chippie Kargo was born and raised in Windber, Pennsylvania. She attended Penn State University and Widener University School of Law. Tonilyn has been licensed to practice law in the Commonwealth of Pennsylvania since November of 2001.
MORE ABOUT TONILYN
Why Choose McKelvey Law Offices, LLC?
A Faith-Based Approach
Christian faith is the foundation of our practice. We believe that man was created to bring glory to God and live in relationship with him. Our mission is to incorporate God into our workplace each day as we take a genuine interest in our clients, understanding that each client has unique needs and objectives. We use Proverbs 16:3 in our mission statement, "Commit your work to the Lord, and your plans will be established".
Focused on Personal Service
At our law office, personal relationships mean everything. From the very first time you contact us to the conclusion of our work together, we'll get to know you as a person. We'll listen to your story, seek to understand your situation, and educate you on your legal options. Truly accessible customer service at a reasonable cost for you and your family—these things are essential.
Helping You Protect What Matters Most
Planning for the future of your assets can be incredibly stressful. Don't try to do it alone. Put a knowledgeable estate planning attorney on your side as you strive to create a comprehensive roadmap for your loved ones once you've passed. Our goal is to help you and your family protect what matters most.
No matter your situation, our attorney is dedicated to providing affordable and accessible services. We know that discussing your estate is an emotional matter, which is why we strive to make you feel as comfortable as possible. When you set up a meeting with us, we'll walk you through the steps of the legal process, explaining what documentation we need to see and what kinds of options are available to you and your loved ones.
We believe in a sensitive and faith-based approach to this process. In fact, we proudly offer our legal services to religious institutions with their complex needs. Our clients aren't just clients to us; they're valuable members of our community, and we treat them as such. We believe in offering every Pennsylvania resident a personalized service that continues long after our legal interaction has ended.
Don't wait until a crisis strikes. Be prepared for what life has in store for you and your family. If you live in Johnstown or the neighboring areas of Somerset, Altoona, Indiana, or Pittsburgh, call us today for guidance in estate planning, real estate, business law, and more.